Player Coaching & Training
All training has now moved to The Acadamy all Weather pitch.
Please contact your manager for details. Please note that the correct footwear MUST be worn or you will be excluded for the session (Acadamy Rules not Ours)
Please DO NOT climb the fencing!
Under 17 Fixtures and Training times updated. Click HERE.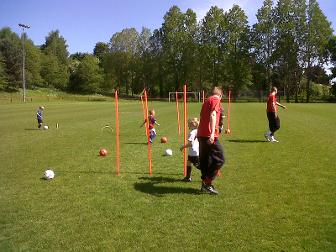 Results
Saturday Summary
Hinton 1 v 1 Ledbury Town
Manager Stuart Jones said:
My young @Hintonfootball side drew 1-1 with 4th place @LedburyTownFC , who also have a lot of young players. Draw was the correct result with both sides playing good attractive football, but not converting the chances they made, both defences and keepers played well....
Goal Joel Nicholls
Shobdon FC 2 v 4 Hinton Res
Goalkeeper Neil Marshall said:
match report for todays reserve fixture v shobdon
A quick start saw Brandon Jennings round the advancing keeper to slot home , shobdon grew into the game but the reserves held firm , a few chances created notably Marlon Ransome having an effort cleared of the line , 5 minutes before ht brandon jennings made it 2 nil to the reserves and shortly after ht followed ,
2nd half shobdon came out firing putting heavy pressure on the hinton defence and inspirational Marshall, but held out for large periods when a well worked move saw Brandon make it 3 nil to the reserves in the last 20 shodon went more expansive loading numbers in the attacking half but were denied by a well marshalled defence in ginger Ben Sheffield, a decent lobbed finish made the game 3 -1 and shobdon tried adding more but were snuffed out countless times Jordan Mann quickly restored a 3 goal advantage for the reserves with a neat finish inside the box in the final 5 minutes shobdon scored a 2nd from a set piece but the reserves came away with all 3points from a very good shobdon team .
Bartestree Bulldogs v Hinton u10s
A tough contest for the u10s this morning as the home side scored first, before the Hinton boys recovered with their now normal strong second half to secure a victory with some great play. Great match by both teams.
Sunday's Summary
Withington 2 v 10 Hinton u12
Coach Wayne Teale said:
We started really positive with a lot of the possession, 5 different scorers, 7-0 first half, changed things in the second half with making more passes throughout the team before we moved up the pitch, moved the ball really well bringing every player into the game.
...
Great all round player and team performance 👍
Leominster girls u14s 0 v 9 Hinton Tigers
Waiting for an update on the match, but the Tigers remain the most in form team in the club!👏👏👏
Woofferton u15 4 v 1 Hinton Galaxy
Another robust fixture with a referee who was keen with the yellow cards, but our boys were not quite at the races today, and on other days would have delivered a much better performance as team. Turn the page, and move onto the next match, coach Mark Lambert says.
Hinton u17 1 v 10 Lads Club Terriers
The scoreline doesn't matter, as the new coach Neil Marshall was the tinkerman with player positions to explore the depths of this squad.
u17s
Neil Marshall said:
A brand new start for the under 17s with alot of new faces and roles undertaken against a really good opposition in Lads club , there was a host of many positives at this early stages . Harvey Robinson stood out for praise early on as he made at least half a dozen brilliant saves in goal for us and the boys in front worked hard when asked to do roles they were not use be doing. Congratulations to Lads club on some incredible goals scored . A massive show of respect for the under 17s and parents, who have been immense wanting to keep this side running after a turbulant few months .
Club news
MEMORY LANE Photographs of Bygone teams We are requesting copies of any old team photographs with player names and dates if you have them. There are some great updates on the clubs Facebook page
!!!!!!! NEW !!!!!!! Project Clubhouse Follow the link CLUBHOUSE
Volunteers to help maintain Broomy hill are always welcome throughout the week, or from 10.30am every Saturday and then you can keep Simon, Mark,Kenny and Graham company