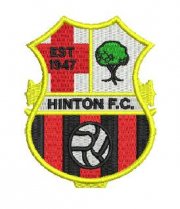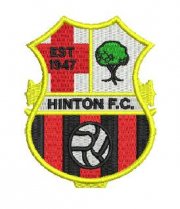 Ground: Broomy Hill, Hereford, HR4 0LQ
Club Colours: Red & Black striped shirts, Black shorts and socks
Away Colours: Blue shirts, White shorts and socks.
Hinton TIGERS U16 GIRLS
Seeking a 14-15 yr Old Goalkeeper to join our highly rated and successful Girls team for this season.
Please contact Dave on 07423 266761
Hinton FC Club Officials
Club Chairman: Graham Andrews.
Club Secretary: Graham Goodfellow.
Club Treasurer: Sam Birch.
Junior Secretary: Karen Magness.
Child Welfare officers: Simon Hall & Graham Goodfellow.
Senior Teams
First Team Management: Stuart Jones, Mike Marsden.
Reserve Team Management: Ben Dallow, Brad Priday.
Junior Teams
U11: Darren Birch, Rod Haslam.
U13: Wayne Teale, Paul Thomas.
U16 Girls: Dave Hopson, Duncan Price.
U17: Mark Lambert, Connor lambert.
Saturday Club: New Saturday Club to be announced ASAP for 4-6 Yr olds
Please call 07734004157 for details.
About Us
Hinton were formed in 1947 and now run football teams from the ages of 8 up to senior level. They have an inherent base in the South Wye area of Hereford and via a dedicated band of Managers and volunteers are seeking to expand and progress as a club.
This season we celebrated our 70th Anniversary with a well attended Anniversary Ball, where Hinton players and managers both young and old got together and discussed local football throughout the last 70 years.
Hinton FC 1st team are also proud winners of the 1st ever Herefordshire County Football League premier Division title.

In the mid 1980's the then committee took up the opportunity to purchase the Broomy Hill site outright, much to the envy of its local rivals. In 2000, with the aid of vital grants from the South Wye development fund and Advantage West Midlands, the executive committee at Hinton installed floodlights at Broomy Hill.

In 2004 Hinton were awarded the FA Charter Standard Junior Club award and in 2006 were awarded the FA Charter standard Adult Club award. Hinton were also recently acclaimed Herefordshire Charter standard club of the year by the Herefordshire Football Association, a great achievement and just reward for all the time and hard work put in by club members. Hinton FC have also been awarded the Charter Standard Community Club award, as well as many personal awards recognising personal involvement in Herefordshire football, thanks wholly to the dedication and hard work of all its coaches and volunteers. We work towards keeping our standards high and renew our charter standard awards every year by continuously updating and renewing our training and codes of conduct.

This season Hinton are running 2 senior men's sides, U17's, U13's, and U11's Junior league boy's sides, our U16's Girls side and will run a Saturday morning "starters" club where our FA qualified coaches teach children basic soccer skills, teamwork, fair play and fun with football.
We are looking to expand our Junior section with more girls and boys teams of all ages with the introduction of new coaches and players. If you are interested please contact hintongraham@hotmail.co.uk
The Clubs data protection policy and privacy Policy can be found at the "Codes of Conduct Tab".
We are also proud to be the winners of the following awards:
2013 HEREFORDSHIRE FA CLUB OF THE YEAR Hinton Football Club
2013 HEREFORDSHIRE FA COACH OF THE YEAR Shaun Fitzpatrick
2010 F.A. CHARTER STANDARD COMMUNITY CLUB AWARD Hinton Football Club
2010 F.A. OUTSTANDING CONTRIBUTION TO COMMUNITY FOOTBALL Terry Preece
2009 F.A. CHARTER STANDARD COMMUNITY CLUB AWARD Hinton Football Club
2007 F.A. LEARNING / GRASSROOTS COACH OF THE YEAR Nick Simpson
2006 FA CHARTER STANDARD ADULT CLUB AWARD Hinton Football Club
2006 F.A. LEARNING / GRASSROOTS COACH OF THE YEAR Gordon Robinson
2006 WEST MIDLANDS F.A. ADMINISTRATOR OF THE YEAR: Graham Goodfellow
2006 HEREFORDSHIRE F.A. ADMINISTRATOR OF THE YEAR: Graham Goodfellow
2006 HEREFORDSHIRE F.A. COACH OF THE YEAR: Graham Goodfellow
2006 HEREFORDSHIRE F.A. CLUB OF THE YEAR: Hinton Football Club
2016 HEREFORDSHIRE VOLUNTEER OF THE YEAR Graham Andrews
2017 HEREFORDSHIRE COUNTY LEAGUE PREMIER DIVISION League Champions
2018 HEREFORDSHIRE F.A. VOLUNTEER OF THE YEAR Simon Hall
2019 HEREFORDSHIRE F.A. GROUNDSMAN OF THE YEAR Mark Lambert
Graham Andrews - Hinton FC Chairman